Hello folks!
Recent times have seen the shift of people's choice of contemporary interiors and designs. The thought of using simple whites and giving it a minimalist touch has been in the trends lately. However, this is not the only way one can enhance the essence of the design and build.
A striking conventional way to give that spiritual and composed look to your space is by adding some natural elements to it. Saara Spaces is a best interior designer in Ahmedabad. In this blog Saara Spaces opens up its creative box to assist you design your space in the most natural way possible!
Open up to the Greens
Nature is the greatest healer of all! Build your space in a way that plants are in close proximity to you or your sight. If that seems to be tough, invest in some small, beautiful in-house plants that keep you relaxed and calm.
Plants can also serve as a smooth transition in between your rooms and keeps the environment lively and brightened up all day long.
Give it the Wood effect
Design the furniture in your living room, bed room and kitchen using materials such as wood, granite, etc. These components shall enhance the look and at the same time make it seem minimalistic.
The brown furniture dates back to the ancient interiors but still leaves a sense of modern tastes and preferences.
Also, have the wood underfoot
Wooden flooring looks as luxurious as comfortable it feels! Not only the durability but the ease in keeping it clean also makes it the most popular choice in recent times. Flooring makes the most essential part of your room and hence making the right decision is very important.
After all, your steps should definitely give you the feel of royalty.
Add some colours
If you still aren't a fan of colours, try using some natural schemes to make it look bright and full. Pleasant colour schemes and rugs, pillows, frames and vases in natural shades are always a thumbs-up when it comes to selecting natural designs and builds.
When in doubt, Nature is your shout-out!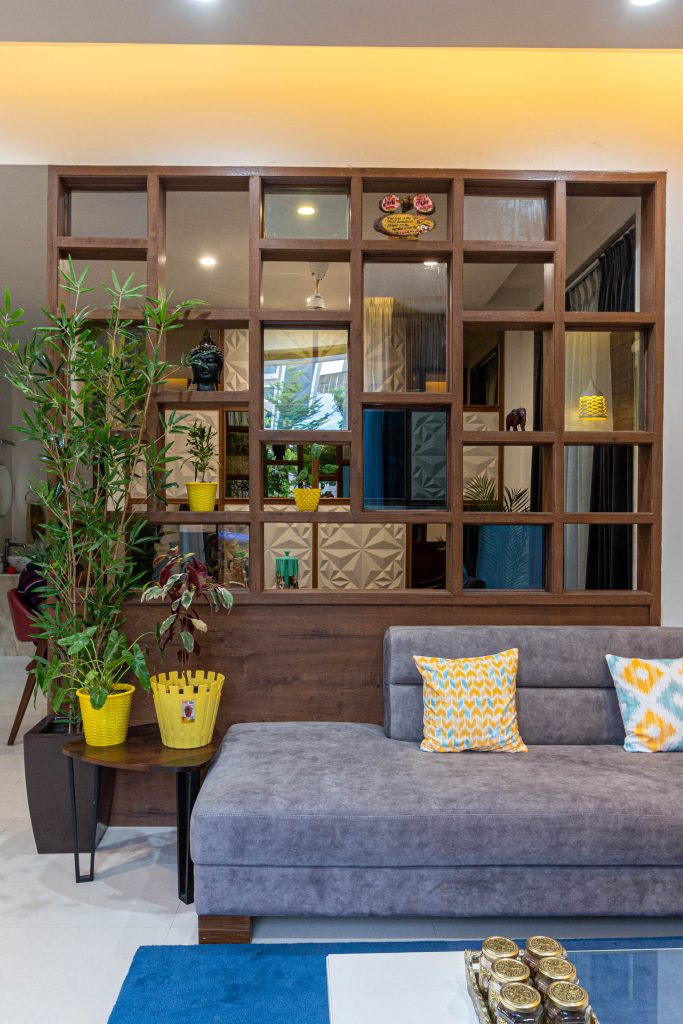 Nevertheless, Water is Life
The sound of running water is always soothing to the soul. A serene investment in indoor water aesthetics such as water walls and aquariums always turns out to be calming and heavenly.
The affluent and stylish look that it offers is the cherry on the cake!
There is never a need to go beyond your limits and look for a bigger space to maintain a garden and feel the closeness to nature. The times have come wherein contemporary interior designing can help you in finding the perfect match between your space and natural environment that you want to dwell in.
Hope this read helps you in finding the natural beauty within your homes because that's where our serenity belongs to!
Keep connected!😊